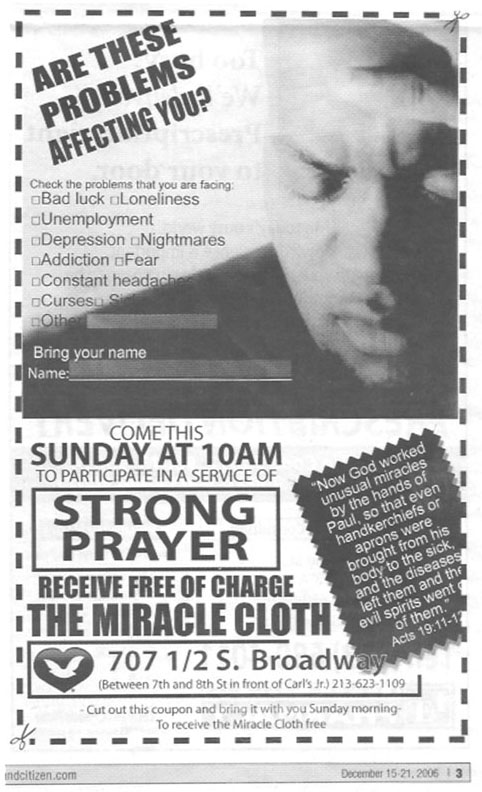 Visiting
Church Marketing Sucks
, I've found a familiar ad, it's from Igreja Universal do Reino de Deus, a church that have gotten the higher growth rates in Brazil due prosperity theology, confronting afro-brazilian cults with tools imported from them to a Christian environment. Many teologists are discussing if this church is Christian or not, but this kind of model had also spread in hundreds of other independent churches in my country. I can find at list 10 churches like that in my 40 minuntes way to my job.
They spreaded not only with buildings but also at TV (Universal has two TV stations) and radio, mostly pirates. Due this growth with buildings and at media, people in Brazil are starting to relate overall evangelical church with this kind of church. This kind of idea has become a great obstacle to plant a new church here in Brazil.
I kid in my brazilian blog that many people complain that we are importing churching models from US and we have a brazilian model exported! By this time, unfortunately!
See how
Church Marketing Sucks
saw this.
Tag - Igreja Universal; church marketing